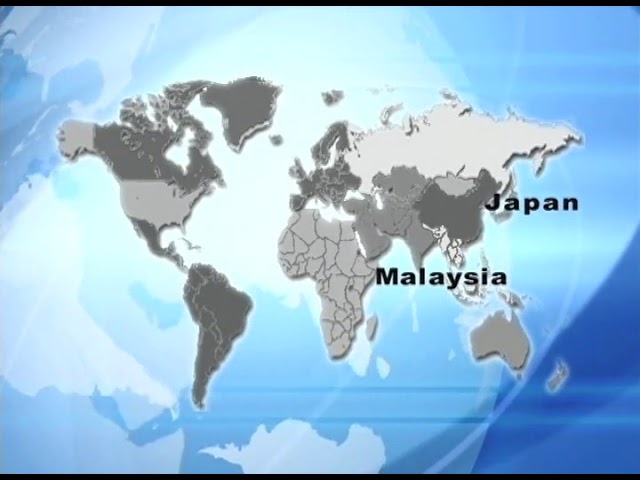 LICENSED CHIROPRACTIC PHYSICIAN
32 YEARS EXPERIENCE
70 YEARS TRADITION IN HIS FAMILY
30,000 PATIENTS
LEARN MORE ABOUT DR STOXEN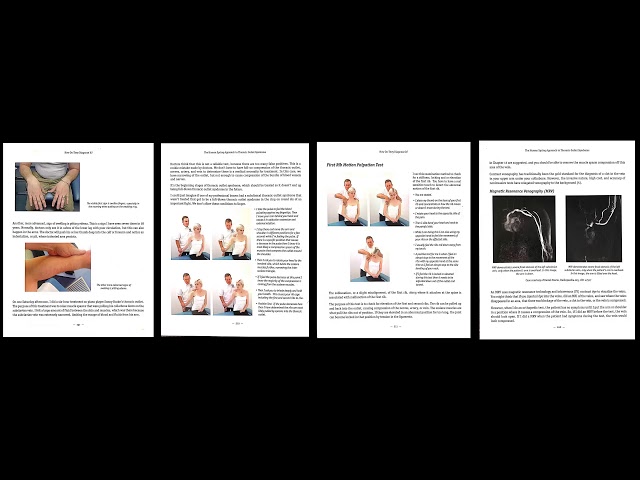 #1 INTERNATIONAL BEST SELLING AUTHOR
#1 BEST SELLER USA
#1 BEST SELLER AUSTRALIA
#1 BEST SELLER CANADA
#1 BEST SELLER BRAZIL
BEST SELLER UNITED KINGDOM
BEST SELLER ITALY
BEST SELLER GERMANY
LEARN MORE ABOUT DR STOXEN'S BOOK
THE HUMAN SPRING APPROACH TO THORACIC OUTLET SYNDROME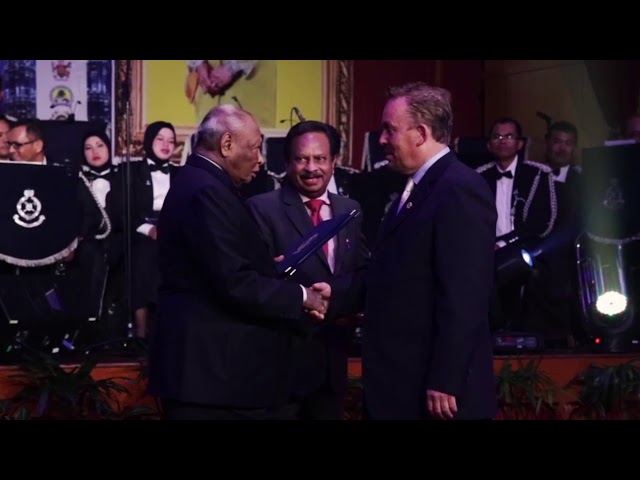 AWARD WINNING DOCTOR
LEARN MORE ABOUT DR STOXEN'S CONTRIBUTIONS TO SPORTS AND EXERCISE MEDICINE HERE
AWARDED AN HONORARY FELLOWSHIP BY A MEMBER OF THE ROYAL FAMILY, THE SULTAN OF PAHANG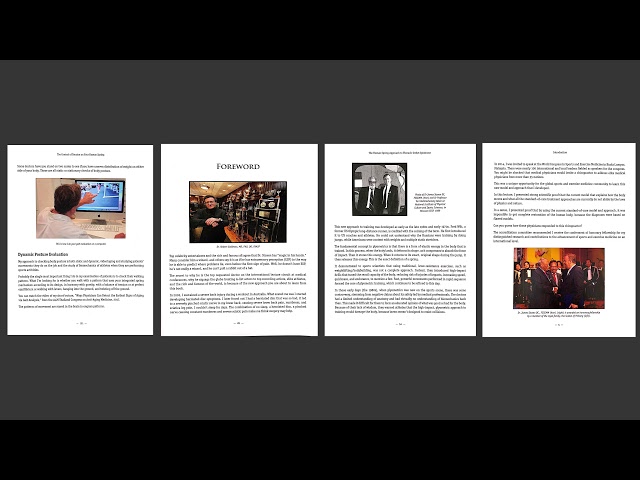 SPORTS MEDICINE EXPERT AND INNOVATOR
THE HUMAN SPRING APPROACH TO TREATING PATIENTS
THE HUMAN SPRING APPROACH TO IMPROVING HUMAN PERFORMANCE
GET CERTIFIED IN THE HUMAN SPRING APPROACH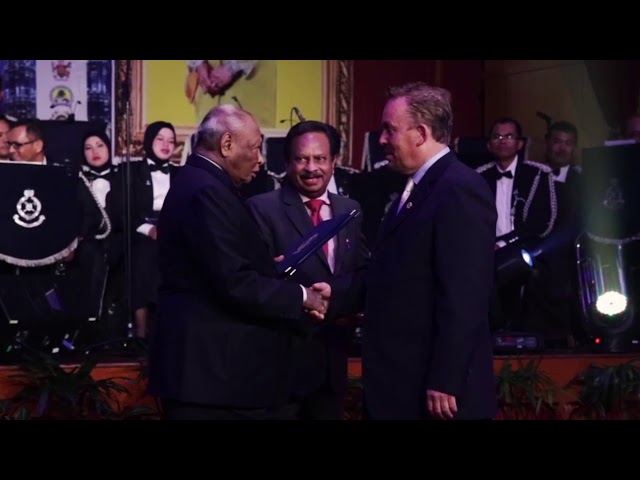 HALL OF FAME SPORTS TRAINER
HALL OF FAME SPORTS TRAINER
TRAINED 50 NATIONAL AND WORLD CHAMPIONS
NATIONAL FITNESS HALL OF FAME - INDUCTED 2008
PERSONAL TRAINERS HALL OF FAME – INDUCTED 2012
LEARN MORE ABOUT DR STOXENS EXPERIENCE TRAINING ATHLETES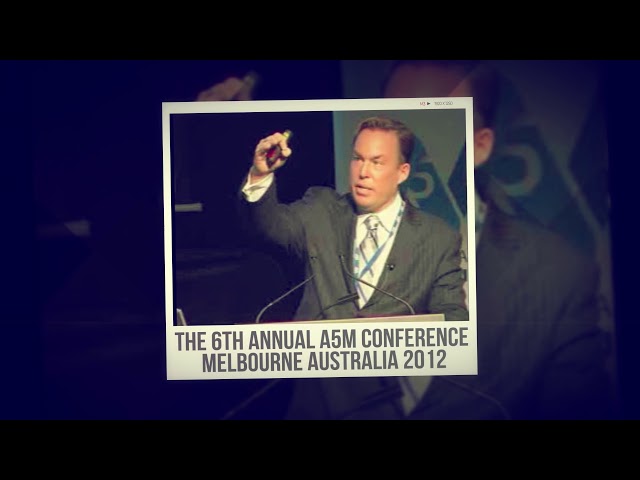 ANTI-AGING MEDICINE EXPERT AND VISIONARY
Learn more about the Human Spring Approach to Slowing the Aging Process
LECTURED AT 50+ ANTI-AGING CONFERENCES
30,000 DOCTORS IN 20 COUNTRIES
THE HUMAN SPRING APPROACH TO SLOWING THE AGING PROCESS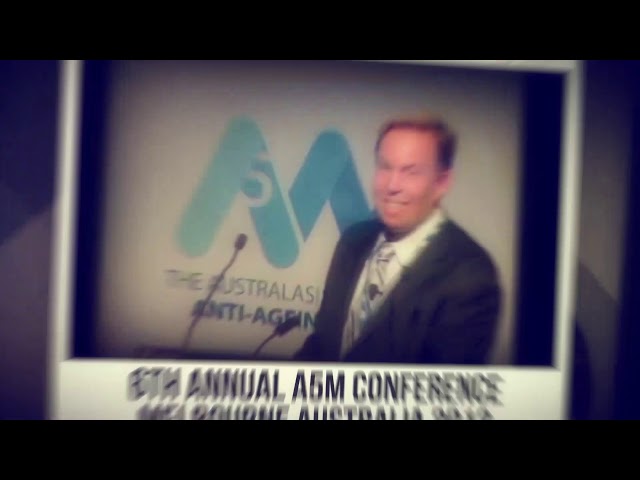 INTERNATIONAL KEYNOTE SPEAKER
HIRE DR STOXEN TO SPEAK AT YOUR NEXT EVENT
PRESENTATIONS AT 75+ MEDICAL CONFERENCES
KEYNOTE INVITATIONS AT 50 CONFERENCES
EDUCATING 50,000 DOCTORS IN 30 COUNTRIES
CELEBRITY ENDORSEMENTS
THE REVOLUTIONARY NEW THERAPY DR STOXEN USES ON ALL HIS CELEBRITY CLIENTS
READ WIGGLE ANTHONY FIELD'S BOOK, "HOW I GOT MY WIGGLE BACK"
ITS ABOUT DR STOXEN ENDED ANTHONY'S 20 YEARS OF CHRONIC SUFFERING IN THREE DAYS!
READ THE LIST OF TOURS OF TOP ENTERTAINERS DR STOXEN HAS WORKED ON
LEARN MORE ABOUT ANTHONY FIELDS RECOVERY AND HIS BOOK
LEARN ABOUT THE SELF HELP TOOL DR STOXEN RECOMMENDS FOR HIS CELEBRITY PATIENTS
CONTACT US IF YOU WOULD LIKE THE SAME TREATMENT AS THESE ENTERTAINERS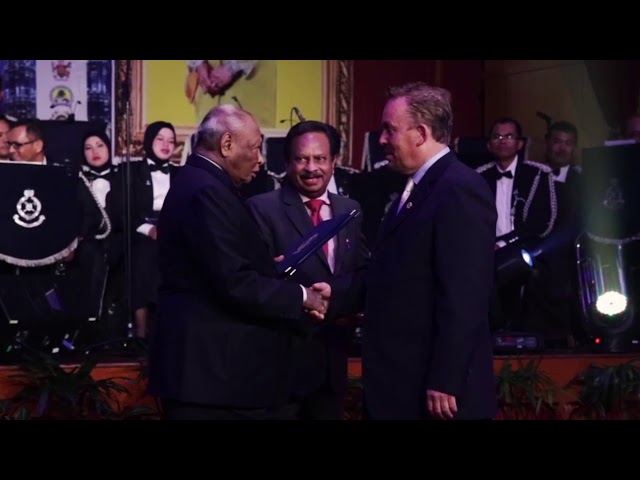 THE "HOUSE CALL" CHIROPRACTOR
HIRE DR STOXEN TO TREAT YOU ANYWHERE IN THE WORLD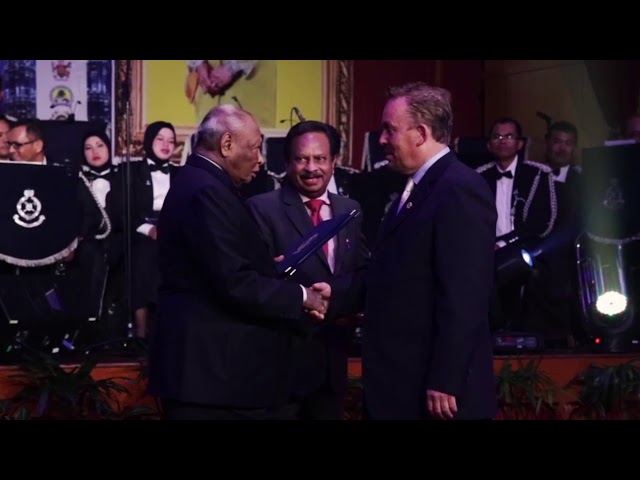 MASSAGE ASSIST INVENTOR
LEARN ABOUT THE THE MASSAGE ASSIST PRO MASSAGER
THE REVOLUTIONARY VIBRATING MASSAGE TOOL HE USES TO GET THE RELIEF FAST!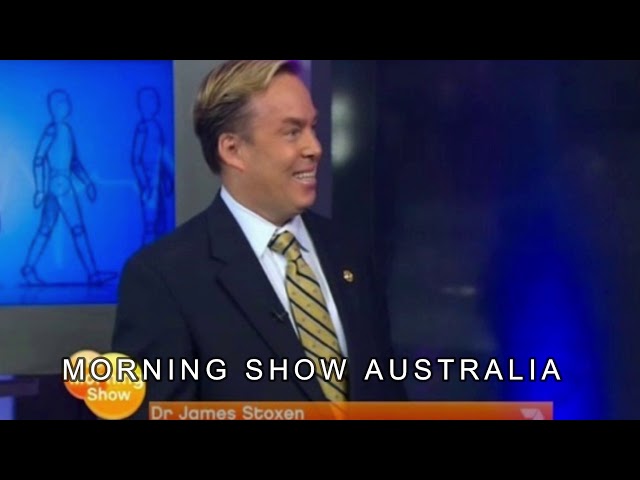 Dr. Stoxen Makes The News
Read The News Here
Meet Dr. James Stoxen, DC, FSSEMM (hon) FWSSEM
Dr James Stoxen DC., FSSEMM (hon) is the president of Team Doctors® (1), Treatment and Training Center Chicago, one of the most recognized treatment centers in the world.
Dr Stoxen is a #1 International Bestselling Author of the book, The Human Spring Approach to Thoracic Outlet Syndrome. (2)  He has lectured at more than 15 medical conferences on his Human Spring Approach to Thoracic Outlet Syndrome, 7 lectures where he was the keynote speaker. (3) Editors from over 30 peer review medical journals have asked Dr Stoxen to publish his research on The Human Spring Approach to thoracic outlet syndrome specifically. (4)  Dr Stoxen's publishing company, Masters Academy Publishing published the book which is a #1 best seller in 8 countries. (5)
He has been asked to submit his other research on the human spring approach to treatment, training and prevention in over 200 peer review medical journals. (6) He serves as the Editor-in-Chief of the Journal of Orthopedic Science and Research, (7) Executive Editor or the Journal of Trauma and Acute Care, (8) Chief Editor, Advances in Orthopedics and Sports Medicine Journal (9) and editorial board for over 35 peer review medical journals. (10)
He is a much sought-after speaker both to the general public and at CME credentialed medical conferences. He has given over 1000 live presentations and lectured at over 70 medical conferences to over 50,000 doctors in more than 20 countries. (11) He has been invited to speak at over 325 medical conferences in over 50 international cities in 30 countries. (12)  He has been invited as the keynote speaker at over 50 medical conferences. (13)
After his groundbreaking lecture on the Integrated Spring-Mass Model at the World Congress of Sports and Exercise Medicine he was presented with an Honorary Fellowship Award by a member of the royal family, the Sultan of Pahang. This honorary fellowship was awarded for his distinguished research and contributions to the advancement of Sports and Exercise Medicine on an International level. (14)  He was awarded a second honorary fellowship in 2017 by the formation of the Society of Sports and Exercise Medicine. (15)
In 1986 he was appointed the team physician for the American Powerlifting Association National Team, treating these world class athletes at every national and world championship until 1992.  In 1987 he served as the doctor to the US national team in the first competitions against the Soviet Union USSR.  In 1988 he organized the first sports medicine course in the former Soviet Union USSR at the famed National Institute of Physical Culture and Sports Medicine in Moscow. (15.5)
Dr Stoxen won the state title in Armwrestling in Arizona and Nevada.   In 1987 he was appointed the team doctor for all national and world championships for the American Armwrestling Association. In 1988 Introduced Armwrestling to Eastern Europe and USSR through negotiations with the USSR Ministry of Sport.  He then organized the first competitions between the US and eastern block countries in the former Soviet Union USSR. (15.51)   From 1986 to 1992 he was official team doctor at over 60 national and world championships treating close to 1000 national and world champions athletes in many amateur and professional sports.
He was inducted into the National Fitness Hall of Fame in 2008 (16) and the Personal Trainers Hall of Fame in 2012. (17)  In 2012 he was appointed to serve on Appointed to the Advisory Board for the American Board of Anti-Aging Health Practitioners (ABAAHP) (18) and The American Board of Anti-Aging /Regenerative Medicine (ABAARM). (19) He has also been appointed to the Advisory Board for the International Sports Hall of Fame.(20) In 2021 he was presented with a certificate of appreciation and an Honorary Membership in the Libyan Society for Hand Surgery.
Dr Stoxen has a big reputation in the entertainment industry working as a doctor for over 150 tours of elite entertainers, caring for over 1000 top celebrity entertainers and their handlers. (21) He has been hired to work for some of the biggest concert tours such as the Michael Buble World Tour in 2006 and 2019, the Iron Maiden Tour in 2006 and, 2012 and 2017, The Bette Midler Tour in 2015, The New Kids On The Block Tour in 2006 and 2015, the Dancing With the Stars Tour 2007 and 2015, the Leonard Cohen Tour in 2009, the Brittney Spears Tour in 2009, the Steely Dan tours of 2008 and 2009, the Beyonce & Robin Thicke Tour in 2007, the Hannah Montana and Jonas Brothers Tour in 2007, the Kenny Chesney and Sugarland Tour in 2007, the Faith Hill/Tim McGraw & Taylor Swift Tour in 2007, the Tony Hawk Tours of 2006 and 2007, three tours with the American Idols in 2006, 2007 and 2008, the Cirque Du Soleil, Delirium Tour in 2007, The Aerosmith/Motley Crue Tour in 2006, again the The Aerosmith/Lenny Kravitz Tour in 2006, the Alicia Keys Tour/John Legend Tour in 2005, the Kanye West/Fantasia Tour in 2005 and the Kanye West Glow in the Dark Tour in 2008, the So You Think You Can Dance? Tour in 2006, the Mariah Carey/Sean Paul Tour in 2006, the Dolly Parton Tour in 2005, the Michael Flately's Celtic Tiger Tour in 2005, the Justin Timberlake Tour in 2006, the John Fogerty/Willie Nelson Tour in 2006, the Ringling Brothers Barnam and Baily Circus Tour in 2006 ten tours with the Wiggles Tours in 2004, 2005, 2006, 2997, 2008, 2009, 2010, 2012, 2013 and over 100 more tours not on this list.
Anthony Field or the popular children's entertainment group, The Wiggles, wrote a book, How I Got My Wiggle Back which was published by Wiley and Harper Collins Publishing. (22) The book detailed Anthony's struggles with the chronic pain and clinical depression he struggled with for years until he was treated by Dr Stoxen. At that time Anthony stated he was suicidal (23) and thanked Dr Stoxen for saving his career and his life. (24)
Dr Stoxen was interviewed on CNN, ABC, CBS, NBC, and many other media outlets around the world about the Integrated Spring-Mass Model and Human Spring Approach to how to examine, treat and train the human body as an integrated spring. (25) (26)
Dr Stoxen is the CEO and founder of Physicians Medical Technologies. During the Covid 19 pandemic Dr Stoxen was instrumental in providing sourcing 4.5 tons or over 1,000,000 NIOSH approved, nitrile gloves, over 250,000 NIOSH approved N95 masks hospitals, healthcare providers and the public through his contacts in medicine internationally during the PPE shortage.
Physicians Medical Technologies does business as Team Doctors®, a medical device company that provides high end vibration massage tools.  In 2012, the Massage Assist Pro was cleared by the FDA.  Today the Massage Assist®  is sold in 13 countries.  In late 2019, Team Doctors launched the Vibeassage® which was cleared by the FDA in 2019 and has sold thousands of units around the world.  (27)
Dr Stoxen can be reached directly at teamdoctors@aol.com
#1 International Best Selling Author
Dr James Stoxen's new book, The Human Spring Approach to Thoracic Outlet Syndrome is an Amazon #1 Best Seller in the US, Canada, Brazil and Australia and a best seller in Germany, Italy and the UK making it an International #1 Best Seller! As of August 1st 2019 it has been on the best sellers list for over 9 months straight.
#1 Best Seller in Australia on 10-26-2018
#1 Best Seller in the United States on 10-29-2018
#1 Best Seller in Brazil on 12-19-2018
#1 Best Seller in Canada on 12-21-2018
#1 Best Seller in France on 3-31-2020
#1 Best Seller in Germany on 12-08-2020
#1 Best Seller in the UK on 12-09-2020
#1 Best Seller in Japan on 12-12-2020
Best Seller in Italy on 07-09-2019
Best Seller in Spain on 01-26-2020
Because of his this innovative model and approach he has become a much sought-after speaker by international medical societies, Dr. Stoxen has addressed more than 65 medical conferences and over 50,000 doctors and scientists in Australia, Brazil, China, Columbia, Germany, India, Indonesia, Ireland, Italy, Japan, Malaysia, Mexico, Monaco, Netherlands, Portugal, Russia, Scotland, South Africa, Thailand, UAE, UK, and throughout the United States.
INVENTOR OF THE MASSAGE ASSIST
Dr Stoxens deep tissue treatments release the inflammation and toxins from muscles. He knew he could speed recovery and improve human performance if he had a tool that could plow out this inflammation from the area and vacuum in fresh oxygenated blood carrying nutrients to the tissues. He spent 6 years developing an incredible new treatment tool that does just that.
He called it the Massage Assist. Dr Stoxen use the used the Massage Assist to relax the tension from the body. When the tension comes off the bodies spring system it restores spring back to his step easing his chronic pain and chronic fatigue. It not only eases muscle and joint pain, but helps to flush out the inflammation that contributes to accelerated aging of the cardiovascular and nervous system.
Many top athletes and celebrities look to Dr Stoxen's Massage Assist to ease tension, pain and increase human performance. After patients purchase Dr Stoxen's Massage Assist he doesnt see them as often and some dont return for treatment at all because they treat themselves with this incredible treatment tool.
Dr Stoxen's Massage Assist is now in 100+ cities around the world including Hong Kong, Bangkok, Singapore, Koh Samui, Phuket, Munich, Kuala Lumpur, Ireland, Toronto, Brisbane, Mooloolaba, Melbourne, Sydney, Beijing, Seattle, San Diego, Niagara Falls, Houston, Los Angeles, Austin Texas, Boston, Manhattan, Indianapolis, Miami, Boca Raton, Las Vegas, Montana, Chicago, Shenzhen, Guangzhou, Hainan, and Manila Philippines.
International Keynote Speaker
Lectured at 70+ medical conferences
Dr. Stoxen is a much sought-after speaker by corporations and medical societies around the world. He has given over 1000 live presentations on health awareness topics. He has been asked to give scientific presentations at more than 70 medical conferences in over 20 countries addressing an estimate of more than 50,000 medical doctors and scientists on advanced approaches to examination, treatment, rehabilitation, diet, fitness, biomechanics and sports training. Here is a list of conferences, corporations and lecture topics.
Dr James Stoxen DC., FSSEMM (hon) has been asked to publish a paper on The integrated spring-mass model approach to treating thoracic outlet syndrome for
Dr James Stoxen DC., FSSEMM (hon) has been invited to speak at the 33rd Conference on Clinical Neuroscience and Neurogenetics on March 25-26 at Toronto,
Dr James Stoxen DC., FSSEM (hon) has been invited to speak at the 5th Edition of International Conference on Neurology and Neurological Disorders in Rome